Green Woodland Orchid
Habenaria clavellata
Orchid Family
top of site - plants - flowering plants - parallel-veined plants - index of plants - site search
---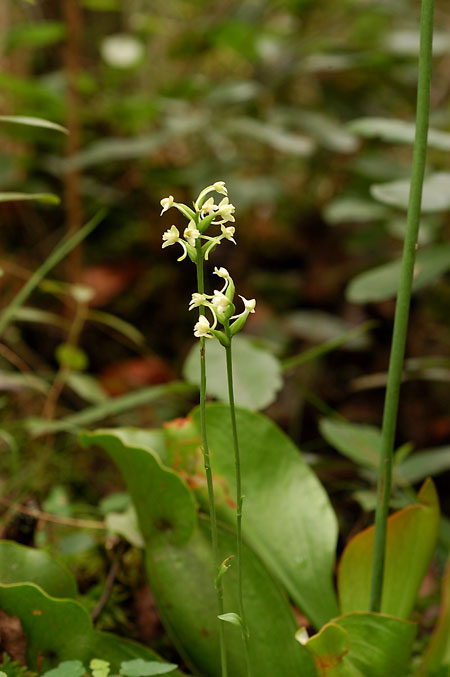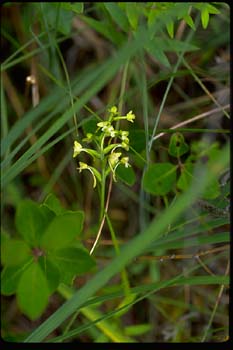 The first picture was taken on July 25, 2004 near Webbs Mill, NJ.
The second picture was taken aproximately late July or early August a few years ago, probably about 2000.
This is a small and non-dramatic orchid. The Pitcher Plant in the background of the left picture indicates that it lives in very wet conditions. I usually find these in partial or full shade.
---
top of site - plants - flowering plants - parallel-veined plants - index of plants - site search
Note the size relative to the size of the grass. This picture was taken in Wharton State Forest July 30, 2000.
Page created by: mike@mikebaker.com